Over 60 years of entwinement between tradition and innovation.
The story of the Royal began in the 1950s, when the young and enterprising Vittorio Rosa together with his parents Antonio and Teresina discovered a charming villa in Stresa and decided to turn it into a hotel.
From a youthful dream that seemed impossible, thanks to the tenacity and constant work of Vittorio and no less than from his wife, Liana, today's Royal was born and has grown over the last 60 years – a hotel that in every aspect represents the soul and passion of its owners.
Vittorio Rosa – a man full of life, a great fan of football, music and painting – here has found his little piece of paradise.
He also has his wife Liana to thank for this, as she has taken on the task of managing the hotel administration. Together they complement each other perfectly:Vittorio's creativity and originality combined with Liana's attention to detail and good taste make them a perfect match.
Together, their two children continue their parents path.
Antonio has been able to maintain the same atmosphere in the various renovations that have taken place, and Michela, like her mother, is dedicated to welcoming and looking after guests during their stay in this somewhat 'special' hotel.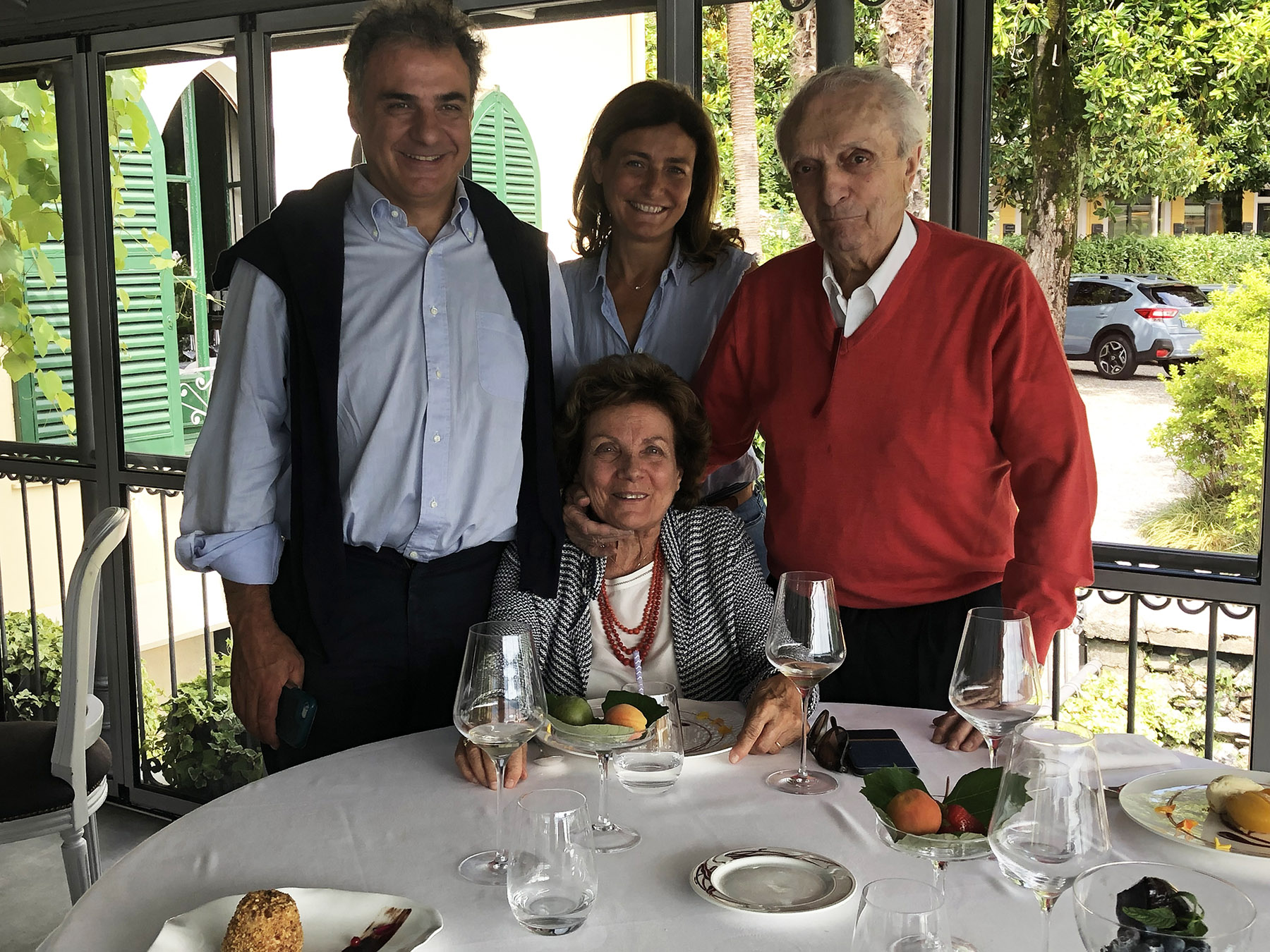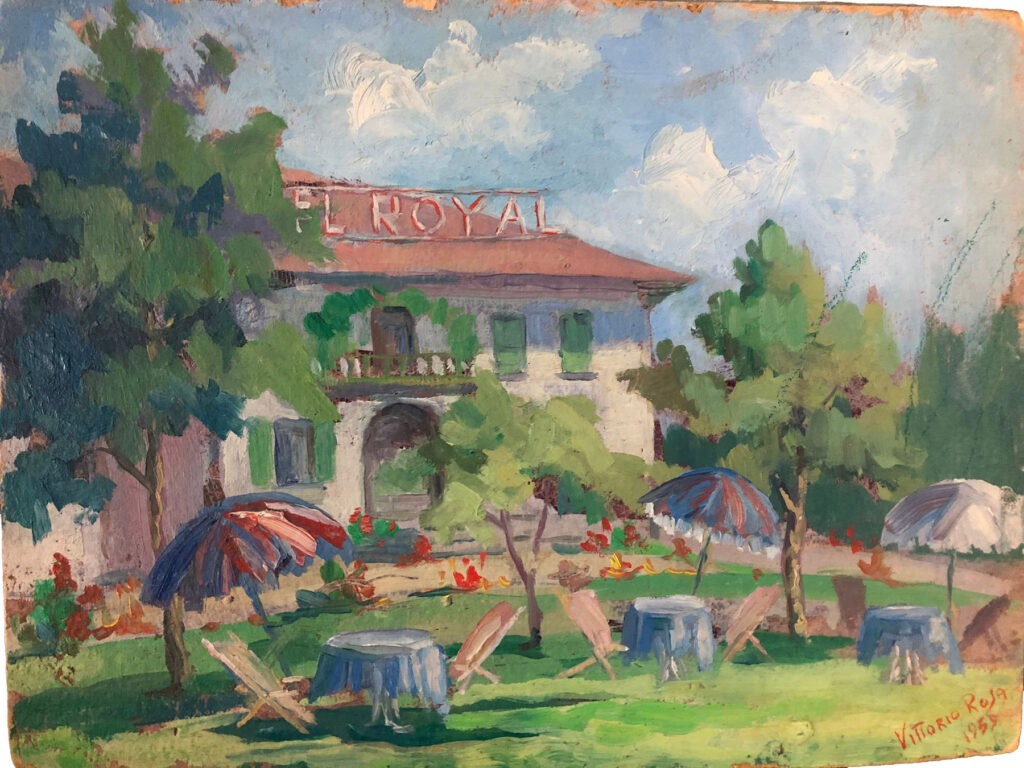 A love of art has turned the hotel into a small museum. At the Royal, every wall is covered with paintings by Vittorio and Antonio Rosa. Apart from their job as hoteliers, both father and son followed an artistic path, dedicating themselves to painting. Vittorio's landscapes convey his vision of the lake and the surrounding mountains, while Antonio's tell of Paris and the South of France.